Give your child the best opportunity to develop academically, spiritually and socially.
St Michael's Primary is located in Baulkham Hills, in the heart of the Hills district, and offers students a positive learning environment in an appealing setting. The students and staff take pride in their surrounds and everyone has a responsibility to take care of them.
Above all, St Michael's is a part of the Catholic faith community and seeks to help students reach personal fulfilment in a Christian and co-operative learning environment.
---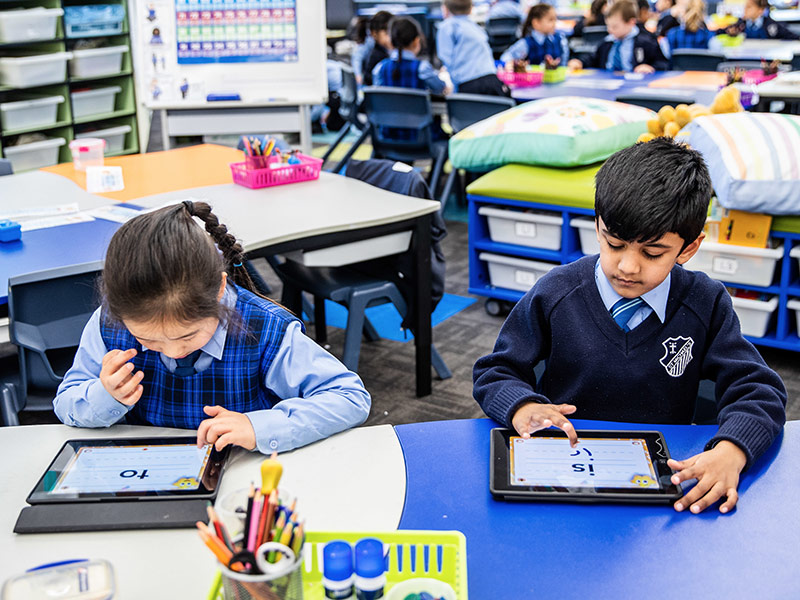 21st Century Learning Facilities
St Michael's is a well-resourced school that offers its students a rich learning environment. St Michael's has a well-equipped library learning centre, which is an active space where a research and information skills program is implemented. The Library is equipped with computers for student research.
The school has wireless internet access. Each classroom is equipped with a bank of laptops, iPads and in some cases Chromebooks for students to use. We have a combination of iPads, MacBook's and Chromebooks to facilitate learning at St Michael's. In addition to this, all classrooms are equipped with 55" TV's which allow teachers to demonstrate work on a large screen for students.
St Michael's has a large multi purpose hall which is used for school assemblies, concerts, small and large learning groups, sport, in-school excursions and parent meetings.
---
Social Justice and Outreach
St Michael's recognises its responsibility to the future by fostering in its students an awareness of the world around them. Each year a social justice committee is elected from the Year 6 student body and these young people actively participate in activities such as:
attending Young Leaders day and the diocesan social justice day
assisting at community functions
organising hampers for St Vincent de Paul
---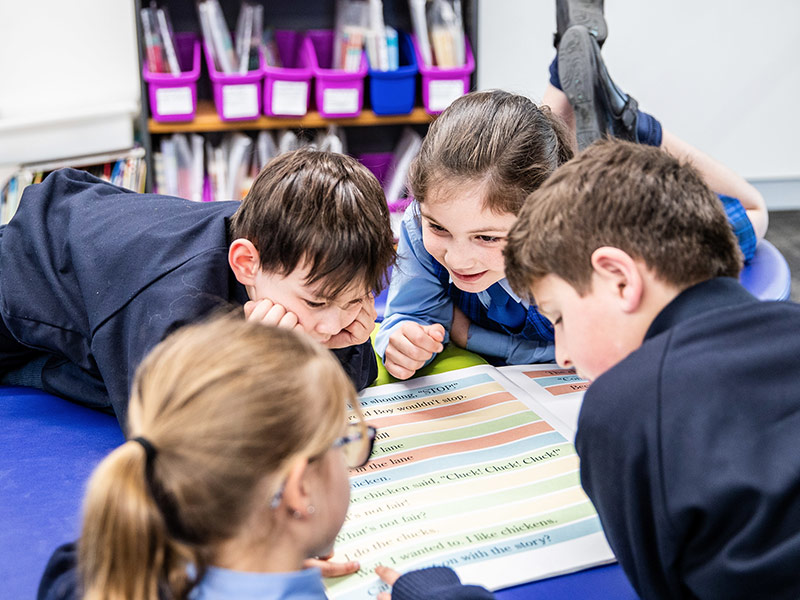 Quality Teaching & Learning
St Michael's is proud to offer its students an education that will set them on the path to a lifelong love of learning and a deep understanding of what it means to be Catholic. Our students are given the support and resources they require to achieve their personal best with regard to their education and to their lives in general.

At St Michael's, there is an emphasis on quality learning and teaching. To maximise student engagement in the classroom there is a focus on child-centred tasks and activity-based learning. We aim for every student's educational experience to be personalised, relevant and meaningful to them. Technology is also an integral part of the curriculum, and developing skills with computers, cameras, scanners and e-Learning resources is part of daily learning experiences.


---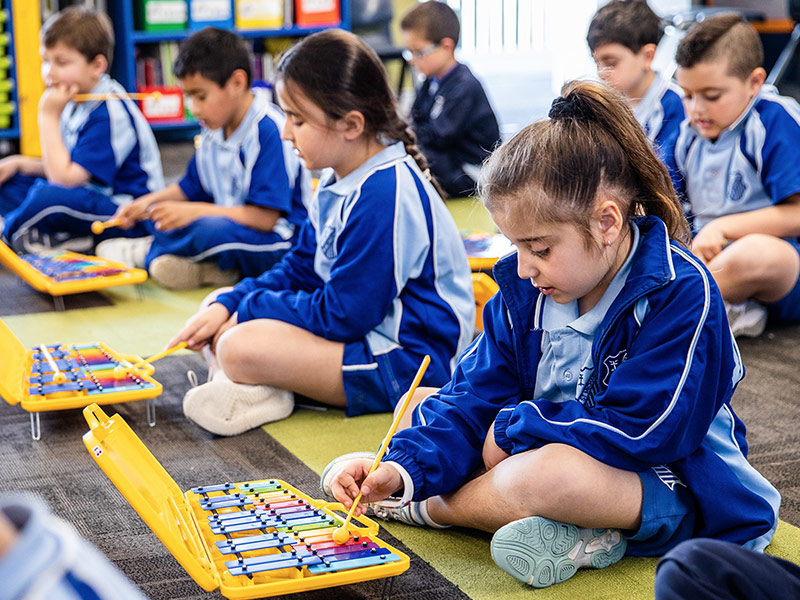 A variety of extracurricular activities
Students at St Michael's Primary are provided with a wide range of activities that allow them to develop as young people with a range of interests and abilities. These activities include academic, extracurricular and sporting activities which are supported by committed staff who believe in the importance of educating the whole person. The interests and talents of students are nurtured in a wide variety of activities. Some of these include:
Coding club
Student media team
Gardening club
Debating
National competitions for english and maths
Musical instruments program
Creative arts expo
Student leadership teams
Athletics, swimming and cross country carnivals
Netball
Basketball
Soccer
AFL
Rugby league
Cricket
---
Supporting learning
At St Michael's Primary, pastoral care is integrated into everything that we do, ensuring that we are meeting the personal, social and academic needs of all students and staff. The mental and emotional wellbeing of our students is a priority, as such, we have various programs in place to ensure that our students are receiving the care and support they need, including:
Individual Education Programs (IEPs) for children who have additional needs
a support services team which monitors and works with children with social, emotional, educational and behavioural needs
differentiated teaching that caters for students of all abilities
inservicing of staff in the use of Information and Communication Technologies (ICT) in all aspects of curriculum delivery
support services for children who require additional assistance
transition programs for Year 6 students with specific needs transferring to Year 7
transition programs for Kindergarten children with specific needs
---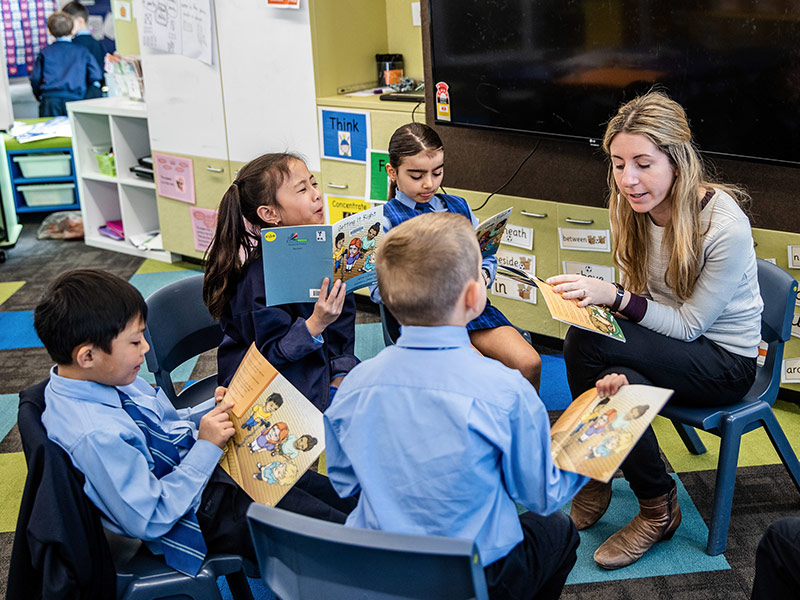 Strong partnerships between home and school
St Michael's encourages the development of strong partnerships between home and school. Parents are kept informed of school activities through newsletters, handbook and parents and are encouraged to attend information nights, displays or student performances, Parents and Friends meetings and a range of events featuring students. All parents are encouraged to become involved in the school in a variety of ways, from involvement in classrooms, as canteen helpers, providing general assistance around the school and much more.
---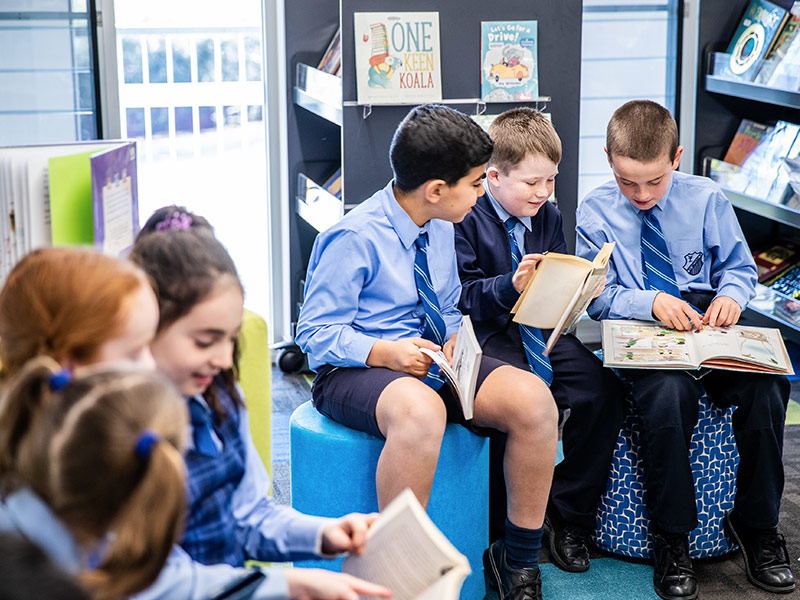 Pathway to secondary learning
St Michael's has close ties with its local Catholic secondary school, Gilroy College, and through this positive working relationship we have been able to develop a transition program that best suits the ongoing needs of our students from K-12. We aim to send our students onto their secondary education as mature and socially-responsible young people.
---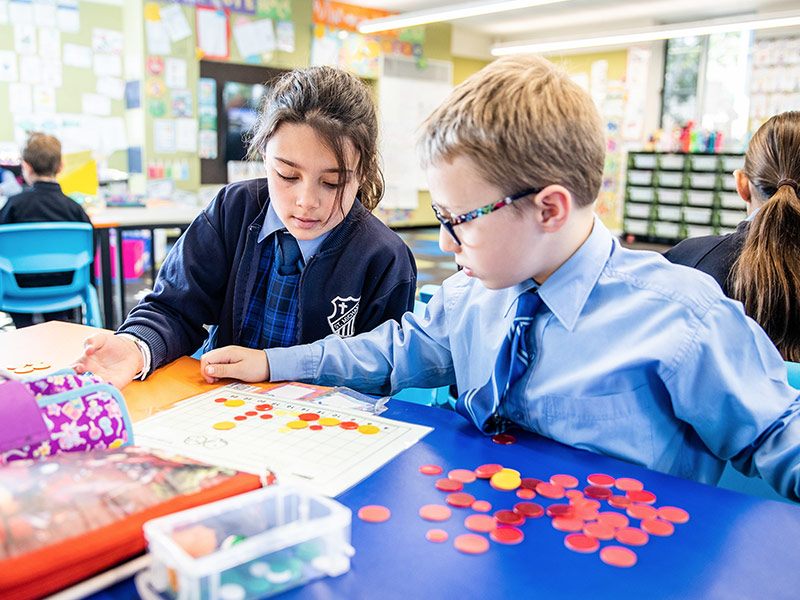 Enrol today!
At St Michael's Primary, every student's learning journey is enhanced through innovation, exploration, curiosity and creativity.
Thank you for considering St Michael's Baulkham Hills for your child's education. We understand that choosing the right school for your child is one of the most important decisions you will make as a parent. We welcome applications from students in any year level from Kindergarten to Year 6.